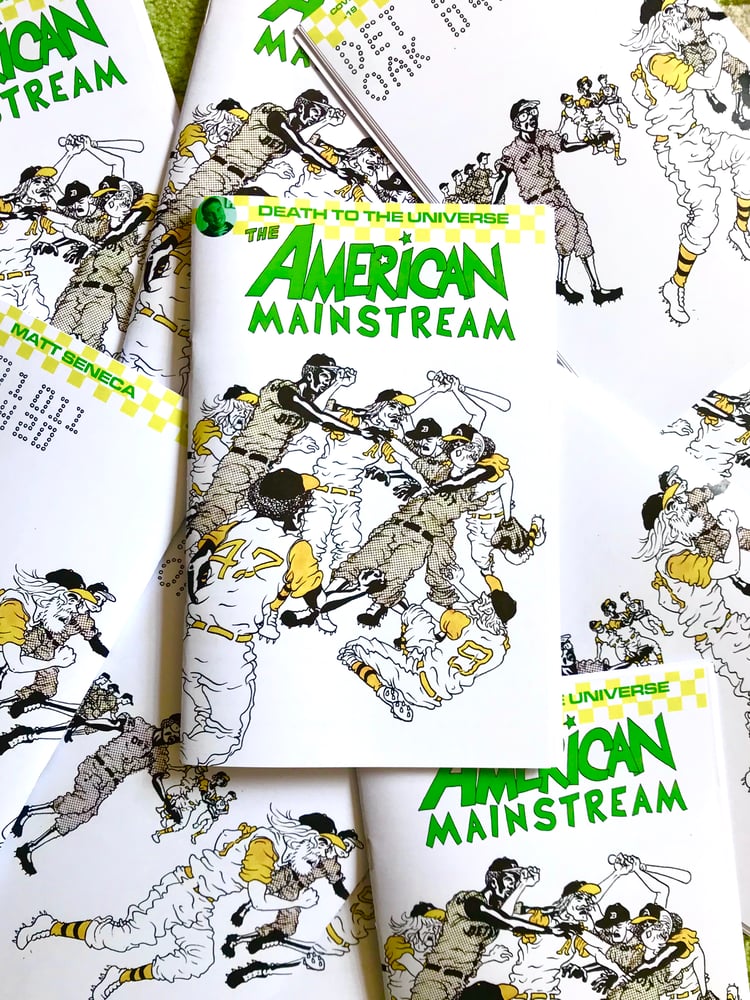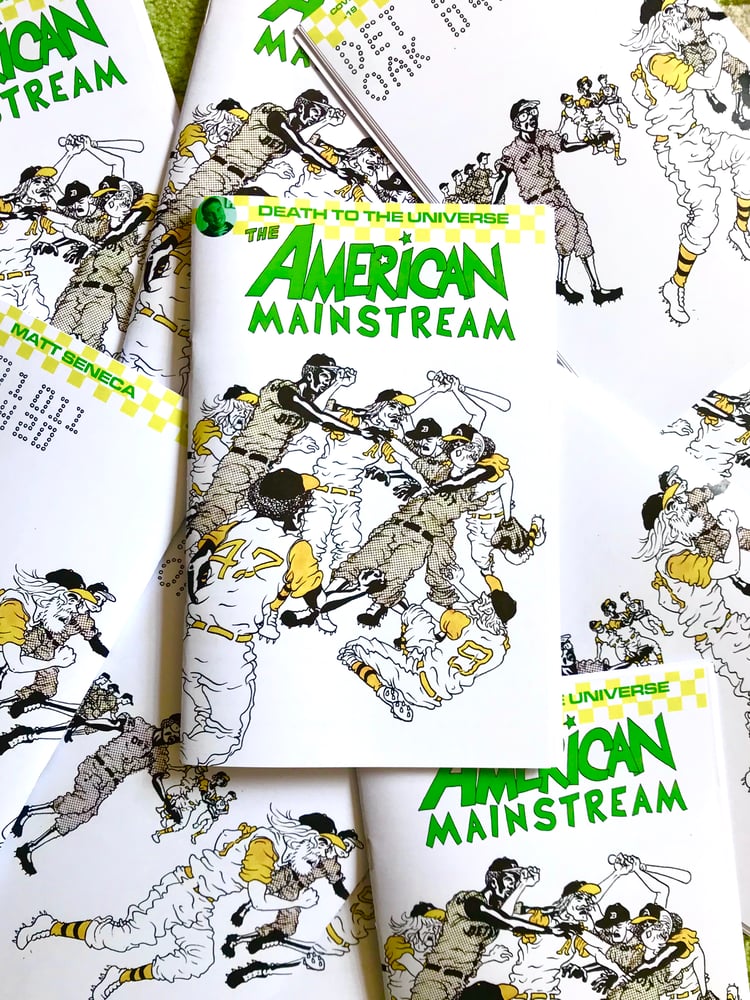 DEATH TO THE UNIVERSE: THE AMERICAN MAINSTREAM
$5.00 / Sold Out
"...I went searching for the ultimate 'generic US comic book' and found a seam of history stretching from when superheroes were one more forgotten fad, to their total conquest of our culture..."
In Matt Seneca's first original magazine of comics criticism, a bouquet of seven comic book back issues scrounged from thrift store longboxes take readers on a journey from the American comics industry's darkest post-WWII days, to the renaissance of Marvel and DC's golden period. Little-known works by master artists like Jack Kirby, Wally Wood, Steve Ditko, and Alex Toth are dissected both as groundbreaking art, and for a reason why their artists' other ideas became immortal, while these became forgotten pulp. A picture of the medium becoming what it is today emerges, and an exploitative industry's struggle between profit and genius is laid bare. Part richly illustrated critical analysis, part nonfiction narrative of triumph and tragedy, THE AMERICAN MAINSTREAM looks deep into comics' past for the key to its present condition.
52 pages | color illustrations throughout | 5.5" x 8.5"