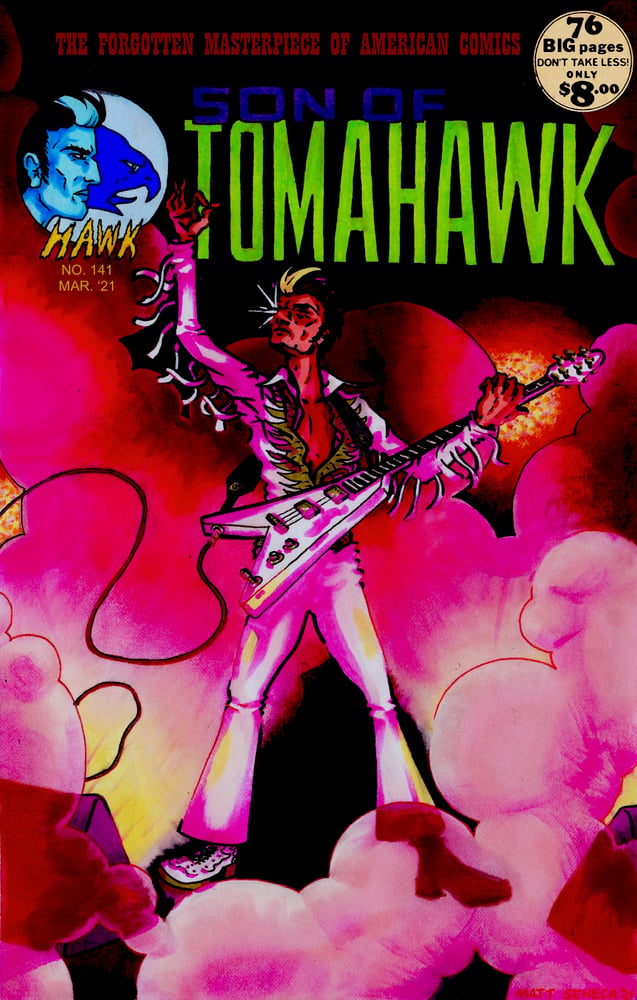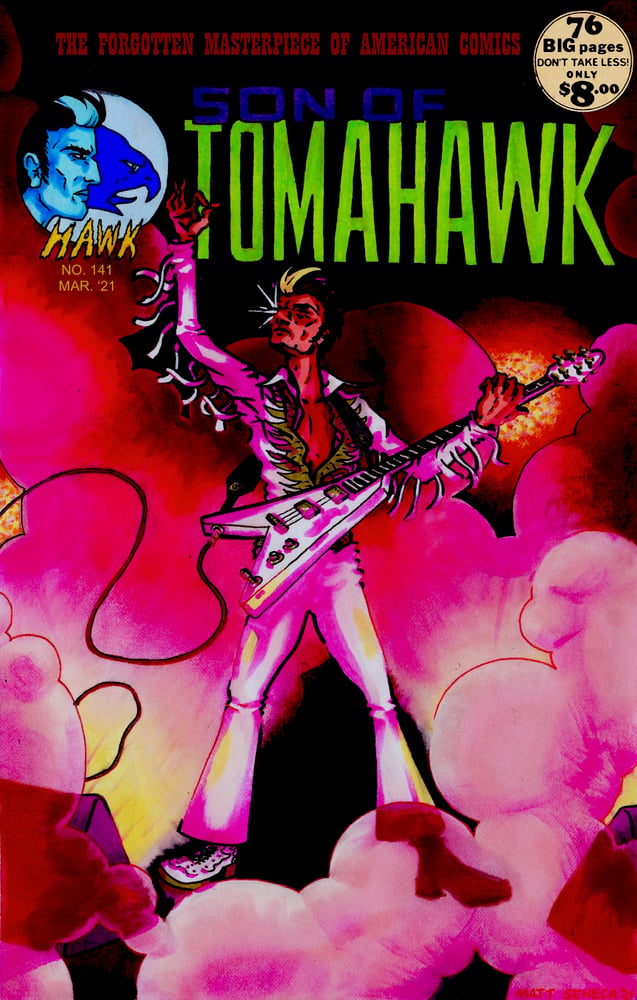 SON OF TOMAHAWK #141
$8.00 / Sold Out
SON OF TOMAHAWK #141 resurrects a forgotten masterpiece of American comics. In a richly illustrated book length article, Matt Seneca's longest-ever critical essay examines a series too brilliant to survive its era. Then, in a brand new comic, Seneca continues the narrative in the original's roughneck tradition.
SON OF TOMAHAWK was a brutal look at an Old West ruled by the American original sins of racism and violence, starring comics' first biracial leading man. Now, half a century later, the saga is reborn. Matt Seneca's passion project digs up an antiracist text inspired by the burning nation surrounding it in the early '70s, and delivers new work to mirror its devastating impact. Open your eyes to SON OF TOMAHAWK: the best comic you've never heard of.
76 pages | Full color | 8.5" x 5.5"